The Ailie Way
As a Natural Skincare Company, we work with healthcare professionals regularly. It is our mission to marry science with nature, weeding out potential or harmful chemicals, revitalizing and rebuilding the organic origins from where we came. Ailie is a Gaelic word that means "nobility." We are proud to say we choose to keep our prices low and affordable as we believe everyone deserves to feel comfortable in their own skin; so establishing a price just about anyone can afford is "priceless". Our goal is to provide products that not only satisfy a patient's skins needs but also benefit their whole being.
We have provided most of our documentation here online but would love to send you the data necessary to make the informed and educated decisions your patients entrust you to do. Below you will find links to clinical data for your review.
We have microbiology as well as other information available upon request.
We are always interested in your feedback concerns discoveries and experiences when using Ailie Skincare products.
Our two published AAD clinical study abstracts for Molluscum contagiosum:
Molluscum Clinical Trial Abstract 1

Molluscum Clinical Trial Abstract 2
Package Inserts
Ingredient List:
To request samples of our products, please call Jazmyne Mink at 513 806-0390 or email her at jmink@ailiebio.com.

Click on the products below to order them for resale in your practice using your special discount code. Don't have a code? Contact Jazmyne and start reselling today!
Moisturizing Lotion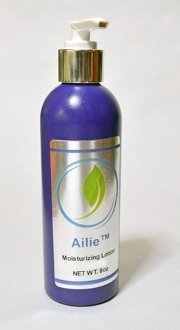 Moisturizing Soap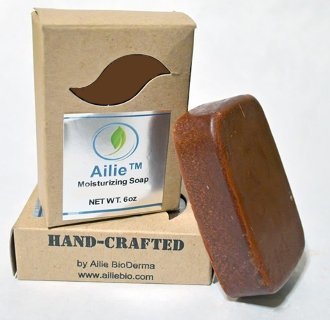 Our products have been developed in collaboration with Dr. Gary Pekoe, a Clinical/Regulatory specialist for more than 30 years! Throughout the years Dr. Pekoe has collaborated and directed the development of numerous topical skincare products - Bactroban is one many of you may be familiar with, being the first single agent topical prescription drug to ever be approved by the FDA. Dr. Pekoe's PhD is in pharmacology / toxicology with a specialization in immunopharmacology. He has worked in the development of products for the treatment of cancer, infectious diseases, diseases of the skin, and a variety of other indications. A noted microbiology researcher, Dr. Patrick Lundberg, says, "In my years of experience, it has been rare that I have seen a product, especially a botanical, that has shown this sort of effectiveness and safety as a topical treatment. I am very excited to be involved with this product, which treats such an important and troublesome skin disease." We feel that it is our duty to bring these discoveries to the public, providing access to natural and effective solutions.
As excited as we are to share our discovery with the patients who use our products, we find the doctors who joined in our leap of faith consider us their knights in shining armor. Skin concerns can make the world of difference when removed, and we relieve the limitations a patient may feel. Looking good makes one feel good; when you feel good about the skin you are in you can feel good about living life again. Make life worth living and fall in love with yourself again and love the skin you're in! We not only value ourselves and others but every day we strive to be a little more eco-friendly, conscious of other and their struggles.